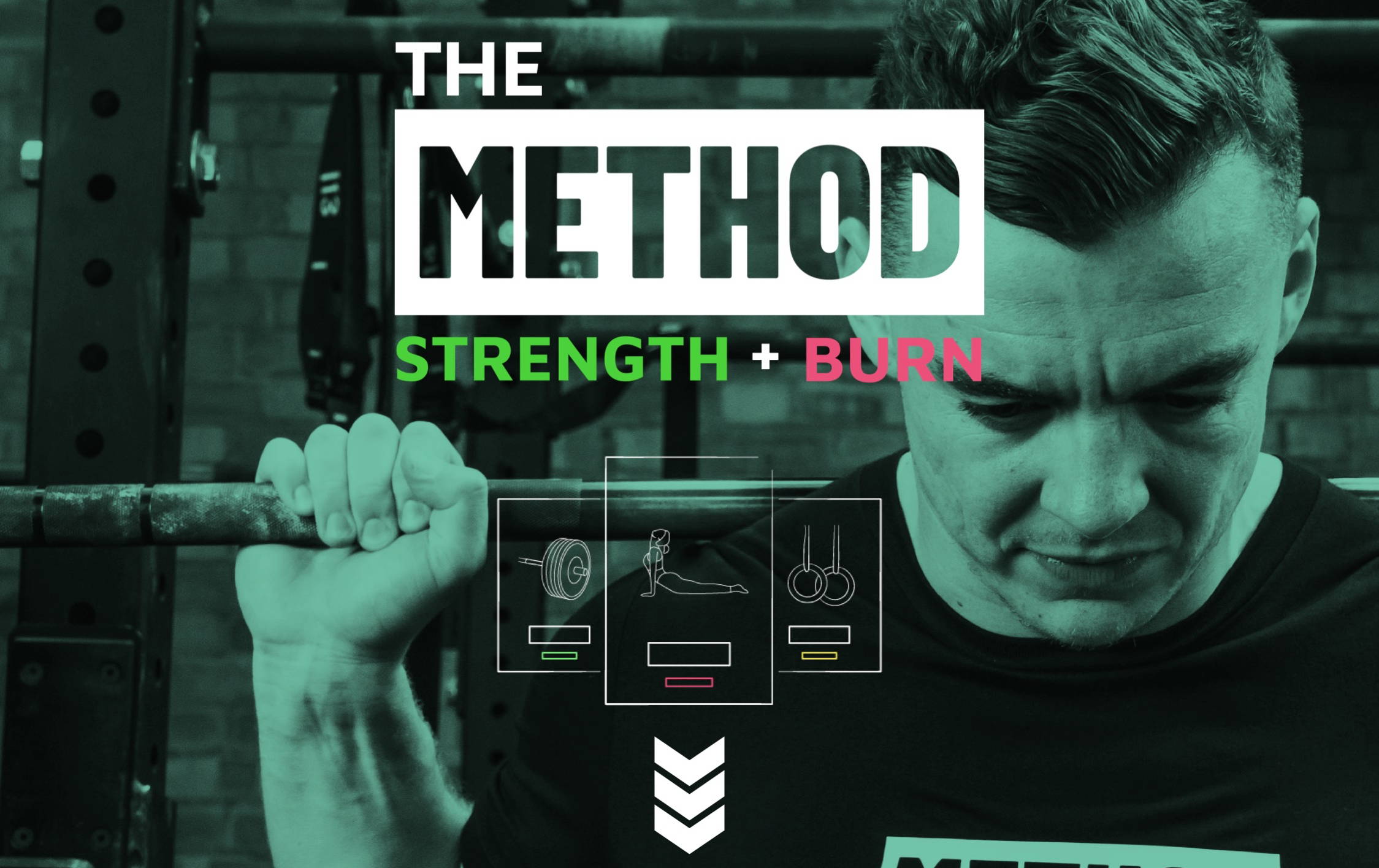 SIGN UP NOW, START MONDAY

WHAT DO I GET AS A MEMBER? HOW DOES IT WORK?
- Access to a fully interactive training application for you phone that provides demo videos and workout logging.
- Receive daily emails of your training plan for the day.
- Designated METHOD coach.
- Continuous Training plan that develops month on month so you don't need to worry about progressing your cycle. Both olympic and non olympic lifting versions available.
- Exclusive members only page on the METHOD website, community forums, discussions with coaches and exclusive content.
- THE METHOD is an evolving training programme that develops month on month, taking a similar style to both STRENGTH and BURN METHOD, two of our flagship training packs that are available to purchase. If you are not sure if THE METHOD online group training is rite for you, then give one of these training packs a try to see if it suits your style of training.
- Memberships cost £50 a month.
- Once you have signed up, you will receive an invitation to finish your sign up prior to you starting on the Monday.
- Each weeks training will be available the Sunday prior to the following week. If you are unable to do all the days or need to change them about this is not a problem, you can simply ask our team how to manage it or simply complete the workouts when you have done them.
- Feel free to email us at info@method-fitness.com for a free consultation or any questions you may have.
WHAT DO I NEED TO FOLLOW METHOD ONLINE GROUP TRAINING?
- Mobile phone both apple and andoird to download the training application.
- Access to a local gym, equipment is based off whats available in your local gym. Any equipment that is, scaling options will be required.
- No pre-requisit skill level is required, just commitment to turning up and putting in the work.